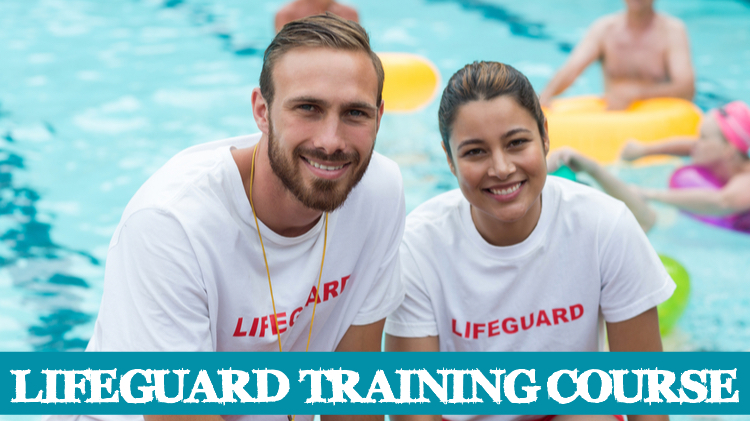 American Red Cross Lifeguard Training Course and Pre-Course Assessment (Canceled)
Note: This event has already passed.
Date: Dec 6 2019, 4 p.m. - 6 p.m.
Community Activity Center Indoor Pool - Washington Ave. Bldg. S-110 (Map) Google Map
THIS COURSE HAS BEEN CANCELED DUE TO LOW ENROLLMENT. If you are interested in our Lifeguard Training Course, please check out the Lifeguard Training Course starting on December 30. Click here to jump to the December 30 course.
Join us in this 5-day course in order to be come a certified Lifeguard. Must attend all five days (December 6, 7, 8, 14 and 15) of course. The first day of training course is pre-course assesment. See prerequisites below.

PREREQUISITES (for age and skills proficiency)
Pre-course skills assessment will be conducted during scheduled pre-course session.
Participants must be at least 15 years of age. Proof of age is required.
Swim 300 meters continuously using Front Crawl and Breaststroke (equals 12 lengths, or 6 laps of the pool).
Timed Swim: Swim 20 meters, surface dive to a minimum depth of 7 feet, retrieve a 10 pound object from the bottom, return to starting point with object (keeping face above water, and using legs only), and exit the water within allotted time.
Tread water using legs only for 2 minutes.
Contact the Aquatics Manager if you have questions or need further information at DSN (315)753-8286 or +82 (0)50-3353-8286. (Please leave a message.)
Cost
Cost is $200 and includes Core Lifeguard Course and the Preventing Disease Transmission (PDT) Course.
Payment due at time of registration. No refunds after first class.
Registration Info
Registration deadline is December 2 and can be done at the Collier Fitness Center's Issue Counter (Bldg. 1949) or at Outdoor Recreation Front Desk (Bldg. 110).
Contact