Eggsperience
Apr 8 2023, 11:30 am
Apr 8 2023, 11:30 am
Location: The Eggsperience event will be held at the CYS Sports Field located at the corner of Tropic Lightning & 15th Street.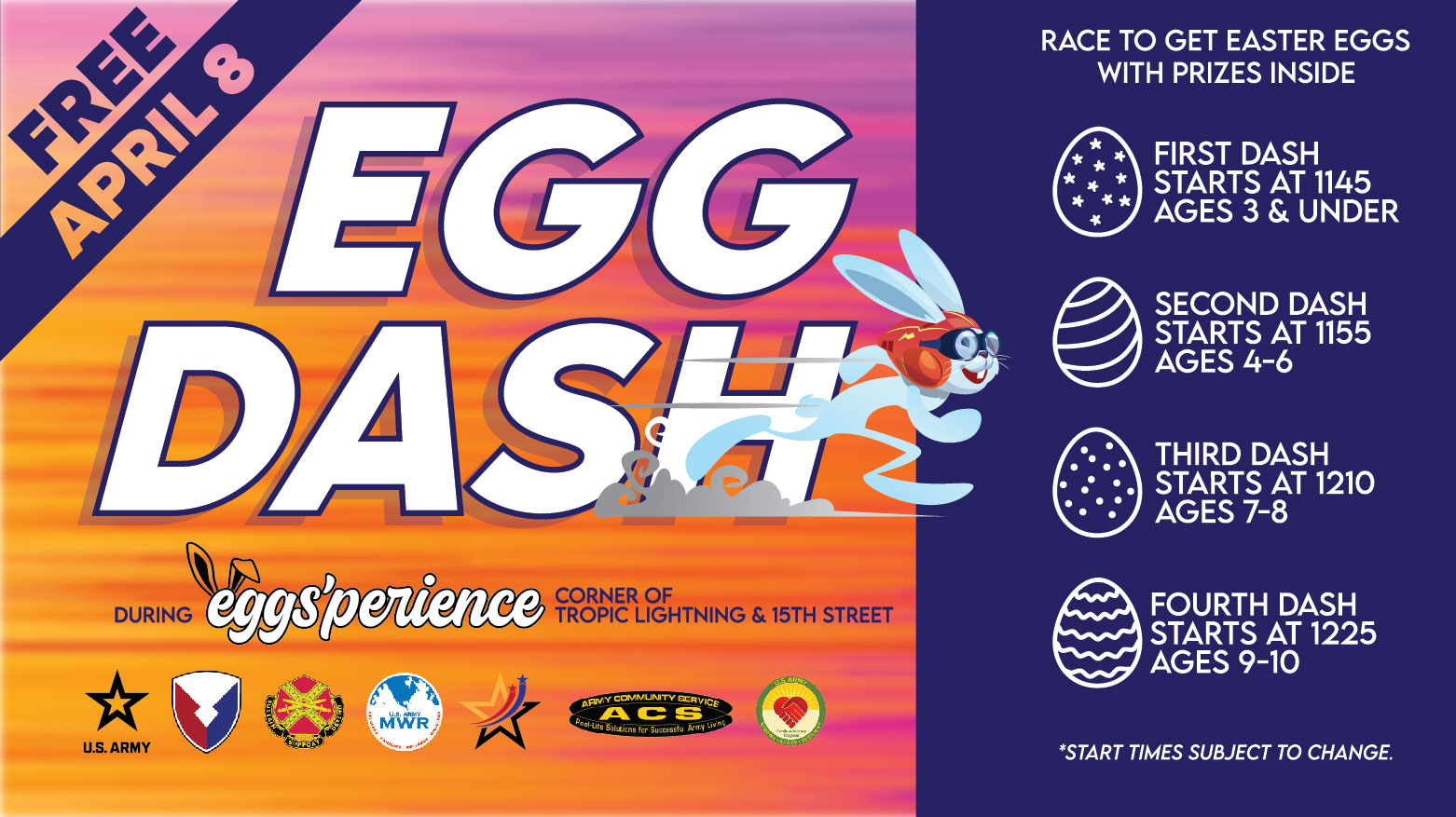 Eggsperience will feature an Egg Dash! @ 11:45 a.m.
1145 to 1150 (Age group 0-3)
1150 to 1155 Reset Rules
1155 to 1200 (Age group 4-6)
1200 to 1210 Reset Rules
1210 to 1215 (Age group 7-8)
1215 to 1225 Reset Rules
1225 to 1230 (Age group 9-10)
It will be including:
Games
Activities
Arts and Crafts
Food
Music
Performances
Various tables from other garrison organizations
ACS information tables
EFMP activities
Inflatables
The event will celebrate the holiday season, kick start MOMC, and assist ACS with their Child Abuse Prevention proclamation and awareness month.
Special Events

Military DSN (315) 757-1740