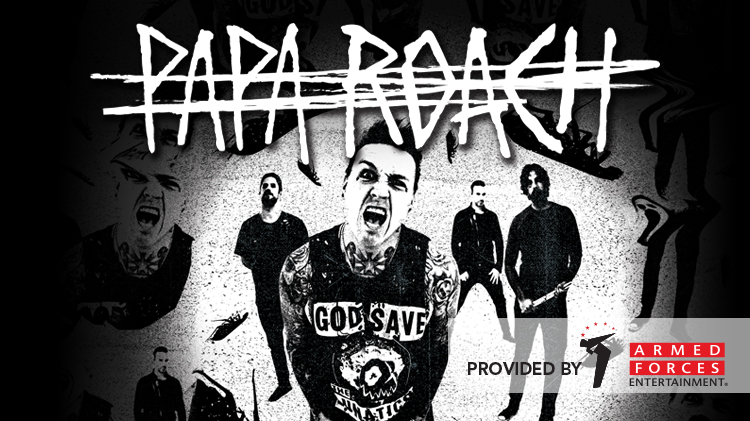 Date: Dec 15 2018, 7 p.m.
Collier Community Fitness Center - Tropic Lightning Avenue Bldg. S-1949 (Map) Google Map
Come rock out with Papa Roach, MWR and Armed Forces Entertainment!
Parents must accompany children ages 15 or younger.
WIN A BACKSTAGE PASS TO MEET PAPA ROACH BEFORE THE CONCERT!
Post a 30 second lipsync video of your favorite Papa Roach song.
Tag us on your post and use #humphreyspaparoach
The top 5 posts with most reactions will win a backstage pass for themselves and 1 guest!
Contest ends Friday, December 14 at 2 p.m.
PAPA ROACH
Over the past two decades Papa Roach have established themselves as true trendsetters in rock music: They've been nominated for two Grammys, toured the globe with everyone from Eminem to Marilyn Manson and crafted the nü metal anthem "Last Resort," which is still in heavy rotation on rock radio seventeen years after its release. Their newest album, "Crooked Teeth," debuted in May 2017 and topped the Billboard Top Rock Album charts at number 4.