Squat Competition
@ Sitman Physical Fitness Center, Bldg. 6815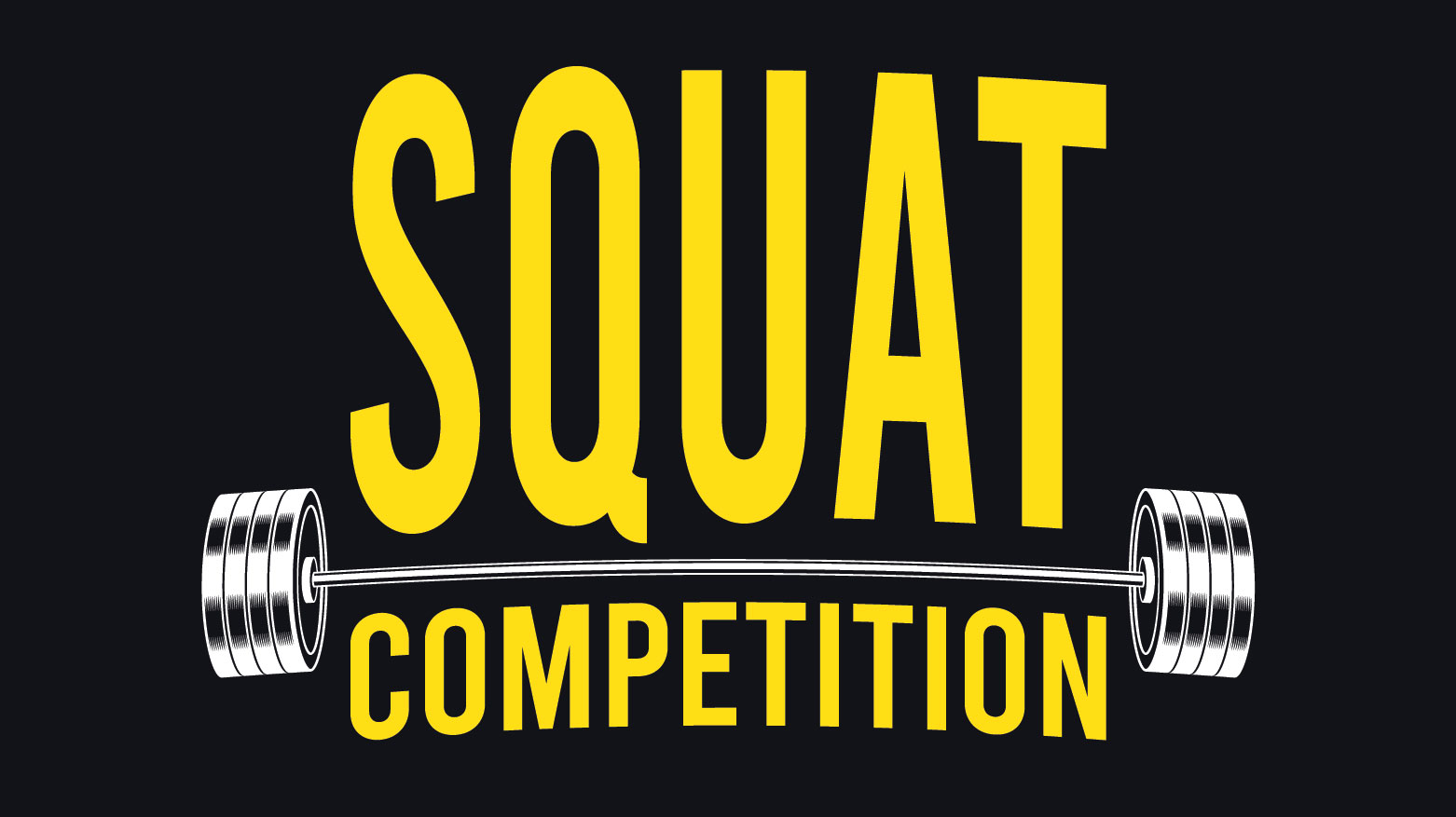 Bend the knee!
Thursday, April 13 at 6 p.m.
Sitman Physical Fitness Center, BLDG 6815
Competitor Check In and Weigh In from 5 – 5:55 p.m.
Competitor Brief at 6 p.m.
The competition will now be as many back squats in 2 1/2 minutes as possible at whatever load you choose. The scores will be calculated by max load moved in the 2 ½ minutes (bar load x successful reps).
We have tested this format out ourselves and there is some strategy involved, meaning the heaviest bar doesn't always win… For example, if you squat 115lbs 46 times in the 2 ½ minutes, your score is 5,290lbs. If you squat 50lbs for 63 repetitions, your score is 3,150 lbs. If you squat 300lbs 10 times, your score is 3,000 lbs. Competitors should consider that going too light or too heavy won't always end up at the top of the scoreboard!
Men's Weight Classes:
Lightweight: <155.9 lbs
Middleweight: 156 to 219.9 lbs
Heavyweight: 220+ lbs
Women's Weight Classes:
Lightweight: <135.9
Middleweight: 136 to 185.9
Heavyweight: 186+
Additionally, overall male and female lifters will be awarded by max load moved divided by bodyweight.
Cost
Registration with event hoodie: $30.00
Registration Information
Max registration: 30 competitors
Register by March 29 (free competition or $30 with event hoodie) via WebTrac link above or at the Front Desk of any USAG Humphreys Fitness Center.
Sitman Physical Fitness Center

NEW SITMAN HOURS OF OPERATION - Effective 3 Jan 2023

Military DSN (315) 757-1151

Hours:

Monday

5:30am-9:00pm

24 hour access starts-10:00pm

Tuesday

5:30am-9:00pm

24 hour access starts-10:00pm

Wednesday

5:30am-9:00pm

24 hour access starts-10:00pm

Thursday

5:30am-9:00pm

24 hour access starts-10:00pm

Friday

5:30am-1:00pm

24 hour access starts-2:00pm

Saturday

8:30am-4:00pm

24 hour access starts-5:00pm

Sunday

Unstaffed-24 hour access available

Closed

US and Training Holiday

8:30am-4:00pm

24 hour access starts-5:00pm